Akhirnya jawaban atas rumor penghentian operasi HOOQ pun menemukan titik terang. HOOQ Singapura telah resmi mengajukan proses likuidasi , dan tentunya hal ini berdampak pula pada HOOQ Indonesia
Hari ini Cinemags telah mengkonfirmasikan kepada Hera Laxmi Devi Septiani ,  Head of Marketing HOOQ Indonesia, dan pertanggal 30 April 2020, HOOQ akan menghentikan operasi. Konten-konten lokal HOOQ Indonesia seperti IMHO, Brata dan Cek Toko Sebelah The Series pun juga akan berakhir .
Pada media sosial twitter Singapura pun, akhirnya sudah lebih terbuka, disampaikan bahwa HOOQ sedang dalam proses likuidasi, sebagai berikut:
https://twitter.com/hooq_sg/status/1252814338370355200?s=20
Penyebab dihentikannya layanan Video on Demand (VoD) ini adalah karena kesulitan pendanaan , hingga akhirnya saat rapat pemegang saham dilakukan di Singapura , diambil keputusan untuk tetap dijalankan proses likuidasi ini.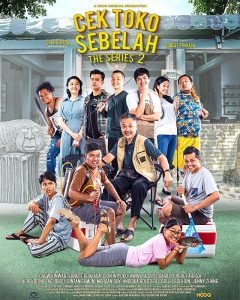 Brata dan Cek Toko Sebelah The Series adalah merupakan serial yang mengundang perhatian banyak penontonnya .
Serial Brata tayang setiap hari selasa dibintangi antara lain oleh Oka Antara, Laura Basuki, Yayu Unru dan Dewi Irawan , adapun Cek Toko Sebelah The Series dibintangi antara lain  Morgan Oey , Soleh Solihun ,  Anggika Bolsterli , dan Kin Wah Chew