Hometown Cha-Cha-Cha , merupakan serial drama komedi romantis , yang dibintangi oleh duo populer Shin Min-a (Oh My Venus, Chief of Staff) dan Kim Seon-ho (Start-Up, Welcome to Waikiki 2).
Berikut adalah sinopsisnya :
Yoon Hye-jin (diperankan oleh  Shin Min-a ) adalah seorang dokter gigi yang pragmatis dan membuka klinik di desa tepi laut Gongjin. Walaupun Yoon Hye-jin  cantik dan pintar, ia  memiliki sisi kikuk dalam dirinya. Ia pun walau terkadang bersikap tegas dan perfeksionis, sesungguhnya ia memiliki hati yang hangat.
Hong Du-sik (diperankan oleh Kim Seon-ho)  adalah seorang pria pengangguran yang terkadang mengambil berbagai pekerjaan aneh, dan senang membantu semua orang di desa. Mulai dari mengantarkan makanan hingga menjadi karyawan toko serba-ada, dapat dikatakan bahwa Hong Du-sik memiliki banyak keahlian. Selain itu , ia pun cerdas dan memiliki rasa kepedulian yang tinggi, ia adalah pahlawan desa yang selalu bisa diandalkan kapanpun dibutuhkan.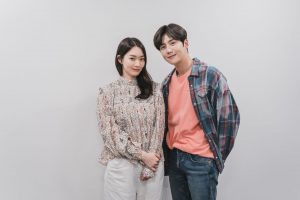 Hingga suatu. hari mereka berdua bertemu di desa tepi laut yang indah dan merasa tertarik satu sama lain, dan kisah cinta pun berawal. Hometown Cha-Cha-Cha akan segera tayang di Netflix.