Genera+ion ,drama Komedi HBO MAX telah mendapatkan tanggal penayangan yaitu tanggal 11 Maret 2021 , eksklusif di HBO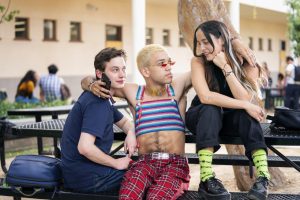 Serial ini akan hadir dengan dua episode berikutnya pada 18 Maret, dua episode pada 25 Maret dan satu episode pada 1 April.
Tambahan delapan episode melengkapi pertengahan kedua season ini akan tayang akhir tahun ini. Genera+ion merupakan serial sepanjang setengah jam yang kelam namun juga hidup tentang berbagai kelompok pelajar sekolah menengah yang mengeksplorasi relasi seksual modern (perangkat dan lainnya) menguji keyakinan kuat yang mengakar tentang kehidupan, cinta dan budaya keluarga dalam komunitas mereka yang konservatif.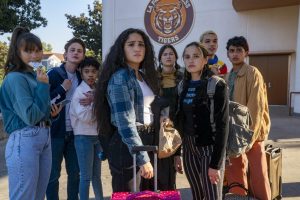 Para pemain termasuk di antaranya :
1.Nathanya Alexander ("Ocean's Eight"),
2.Chloe East (produksi HBO "True Blood"),
3.Nava Mau ("Sam's Town"),
4.Lukita Maxwell ("Speechless"),
5.Haley Sanchez ("Redress"),
6.Uly Schlesinger ("The Sinner"),
7.Nathan Stewart-Jarrett ("Doctor Who")
8.Chase Sui Wonders (produksi HBO "Betty")
9.Justice Smith ("Pokémon Detective Pikachu") dan
10.Martha Plimpton ("The Good Wife").
Pemeran tamu antara lain J. August Richards ("Agents of S.H.I.E.L.D."), Mary Birdsong (produksi HBO "Succession"), Alicia Coppola ("Shameless"), Patricia De Leon ("Bad Ass"), Diego Josef ("The Ballad of Lefty Brown"), Anthony Kevyan ("Fresh Off the Boat"), Sydney Mae Diaz ("Iron Fist"), John Ross Bowie ("The Big Bang Theory"), Marwan Salama ("Lethal Weapon"), Marisela Zumbado (HBO's "Banshee") dan Sam Trammell ("This Is Us").
Genera+ion diciptakan oleh Zelda Barnz ("Cake") & Daniel Barnz ("Cake"); dengan executive producer Daniel Barnz, Ben Barnz ("Cake") dan Zelda Barnz untuk We're Not Brothers Productions, Lena Dunham (serial HBO "Girls") untuk Good Thing Going Productions, Sharr White ("The Affair") dan John Melfi (serial HBO "Sex and the City"); dengan co-executive producer Sono Patel ("The Marvelous Mrs. Maisel") dan Fernanda Coppel ("How to Get Away with Murder"); juga menjadi producer Marissa Díaz ("Zig Zag: The Beginning") dan Michael Cohen ("Jew Jube Lives") untuk Good Thing Going Productions.
Para penulisnya Zelda Barnz, Daniel Barnz, Lena Dunham, Sharr White, Max Saltarelli ("Life in Pieces"), Eli Wilson Pelton (serial HBO "Insecure") dan Christina Nieves ("Iron Fist").
Sutradara di antaranya Daniel Barnz, Channing Godfrey Peoples ("Queen Sugar"), Chioke Nassor ("Loosely Exactly Nicole"), Catalina Aguilar Mastretta ("The Hours with You"), Anu Valia ("Lucia, Before and After") dan Andrew Ahn ("Spa Night").
Berikut adalah trailernya